The Computer Classroom develops curriculum for any technical topic which can be targeted for any of the popular learning environments, including instructor-led classroom delivery, instructor-led web delivery, self-paced instruction using either printed manuals or online course materials, and laboratory exercises, quizzes and certification exams.
DESIGN
The best courses start with excellent design. We know how to design curriculum that results in excellent curriculum and training delivery. We know how to develop policies, standards, and procedures that are both scalable and repeatable, that can result in a training ecosystem with learning measured on the Kirkpatrick Model from levels 1 to 4 we need a blog on why this matters (engaging, relevant, builds skills in knowledge and procedures, that is applicable to the learners' jobs, with knowledge that sticks with the learners for long periods of time as it is practiced on the job). We can do this design for you, or coach your organization on how to do it.
DEVELOPMENT
The better your curriculum, the greater the chance your learners will master the conceptual and procedural skills they need to succeed with your product. We know how to develop curriculum based on sound design, with concise prose that contains just the content needed for learners to master conceptual and procedural skills, properly ordered, with interactive content, whether the course is delivered as instructor-led (ILT), as e-Learning, or a hybrid of these.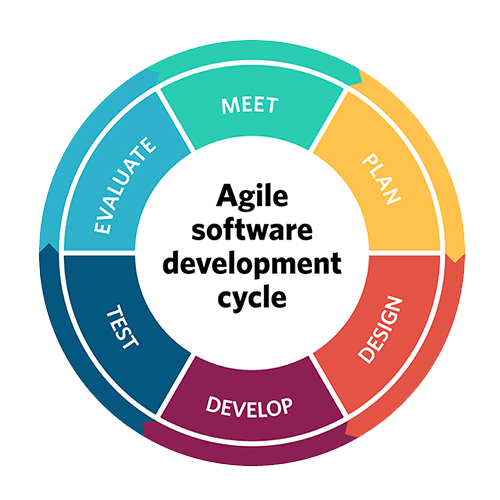 AGILE DEVELOPMENT
While engineering teams have migrated to Agile development methodologies including with test-driven development and demonstrations at the end of scrum sprints, many training organizations have stuck with waterfall methodologies, leading to courses delivered well after the product ships that leave money on the table in the form of struggling and ultimately dissatisfied customers. We know how to implement the Agile methodologies for curriculum design and development, integrating these efforts with engineering efforts, resulting in courses that ship as the product ships, increasing customer satisfaction. For software-as-a-service, this leads to greater customer satisfaction and retention, taking money off the table and putting it in your organization's pocket.
DELIVERY
The Computer Classroom offers a range of instructional services including traditional stand-up teaching in the classroom, large audience seminar style presentation, online delivery via Course-on-Demand, Webcast, and hands-on lab guidance. Instructor-led classes or seminars can be presented at your site, in a public venue such as a hotel conference center or ballroom, or via webcast.